Alright, Costa Mesa, 'fess up. Haven't we all – at one time or another – wanted to be a *ROCK*STAR*?
Touring the world in a blur of sound checks, screaming fans, stages, spotlights, guitar riffs, endless encores, and leather. Definitely leather.
Well, thanks to one local, Costa Mesa establishment, your rock dreams are about to become reality. (Leather not included.)
We're talking about The Music Factory OC: School Of Music. They bill themselves as "the best private music lessons in Orange County." But we think what really makes them special is that the owners rock – er, we mean, walk – the talk.
These ain't your mama's music teachers. These guys are the real deal. Working musicians who tour the city, the state, the world, in a sea of screaming fans… and then, school locals in the art of music the rest of the time. And with a huge lineup of talented musicians and artists on deck, it doesn't get more "rock-thentic" than The Music Factory.
We caught up with Co-CEOs Danny Thompson (of Face To Face) and Corey Rifenburgh (of Redneck Rodeo and the Justin Lee Band) to learn more about their entrepreneurial, Costa Mesa day jobs.
Read More HERE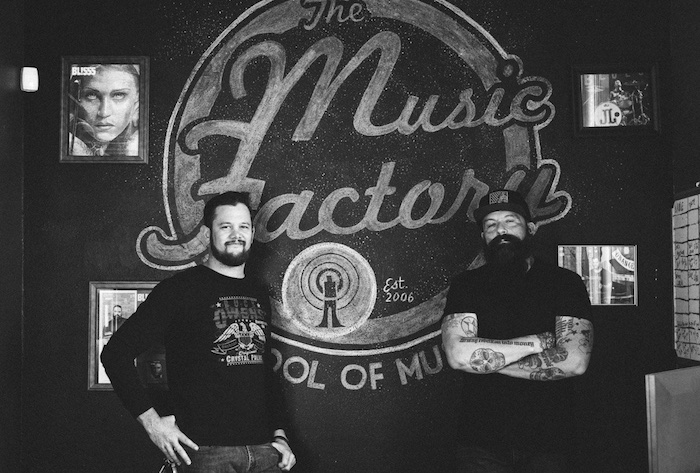 ---